Dejunking is good for the soul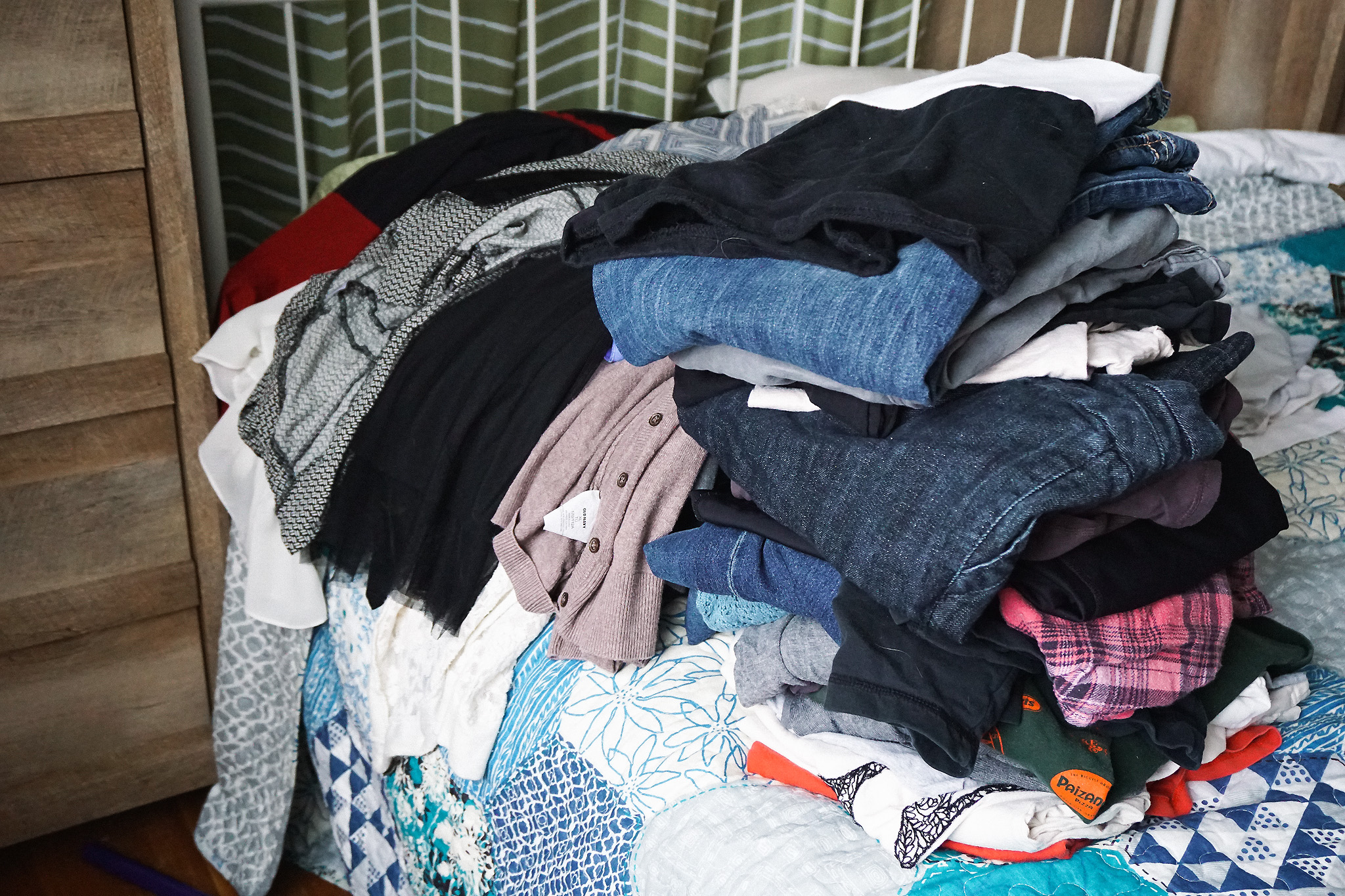 I'm a little bit rusty at this whole blogging thing. What you should see here are several photos: 6 diaper boxes full of clothes and toys heading to donation, 3 large garbage bags full of clothes and linens heading to donation, a truck load full of recycling and the garbage bags of actual garbage that are now in the dumpster. Saturday we spent the day purging through every drawer, closet (okay, I have to do the coat closet still…) and the random accumulated piles of junk and we purged. Purging is something I have LOVED doing over the last several years. Living in a smaller home with a family of 5 is no joke. I think, really, any family with small kids probably has to do a lot of dejunking as time goes on. But, still, I do think it's magnified in a smaller home where you have to be a bit more choosy about your possessions, lest ye become hoarders. The week before Christmas has become "get the house clean and purge the crap" week, traditionally, for us. It just feels good to go into the holiday and then the New Year without a bunch of unwanted, unneeded junk sitting around.
I have been familiarizing myself with Marie Kondo's method of decluttering. (Just a heads up, the link to her book is an affiliate link, which means if you purchase via that link, you're also supporting this blog! It doesn't cost you any extra, isn't that great?!) Kondo is a genius and her book should be required reading in every high school across America! We SHOULD be taught how to maintain clutter free happy homes, right?! I have been listening to it on Audible and reading snippets in my free time, too. I'm hoping to have dedicated time to sit and read it cover to cover so I can highlihgt and take notes as well. Such a good book.
While I did not follow her method to a T during this past week's purge-sesh, I did use many of her ideas. I freed myself from hanging on to belongings simply because they were expensive, given to me or held a place in the nebulous future where I somehow have a small enough figure to fit into them. I touched each item of clothing and made quick decisions. "Do I like this?" "Does this fit?" "Is this something I feel happy wearing?" "Does this represent who I am?" "Does this serve a purpose for me?" It just made the process so quick. I did this as I purged through the kids clothes, too. I involved them and asked them similar questions on things I was unsure about and they had such good input. We did this with their toys as well, which, actually, they are so used to purging their unused toys at this point that they practically did that part on their own. Mommy heart = proud.
I was amazed at how quickly we blasted through all the things. In the past I've hung on to the things we were getting rid of for a time – to think it over, to find a friend to give them to, to try and sell the things worth a bit of money. But the last few times I've gone through this process, I've found so much more peace and joy from making the decision that these items no longer had a place in my home and immediately removing them. Hauling them to the car that day so I could drop them off at their donation spots the next time I was in the area has worked so well. It's allowed me to really close the door on those items, rather than find them recirculating in the laundry and feeling ragey feelings over the fact that I was washing, drying and folding something I had decided was dead to me!! Never again!! So. That's pretty much done. Bring on the holidays!!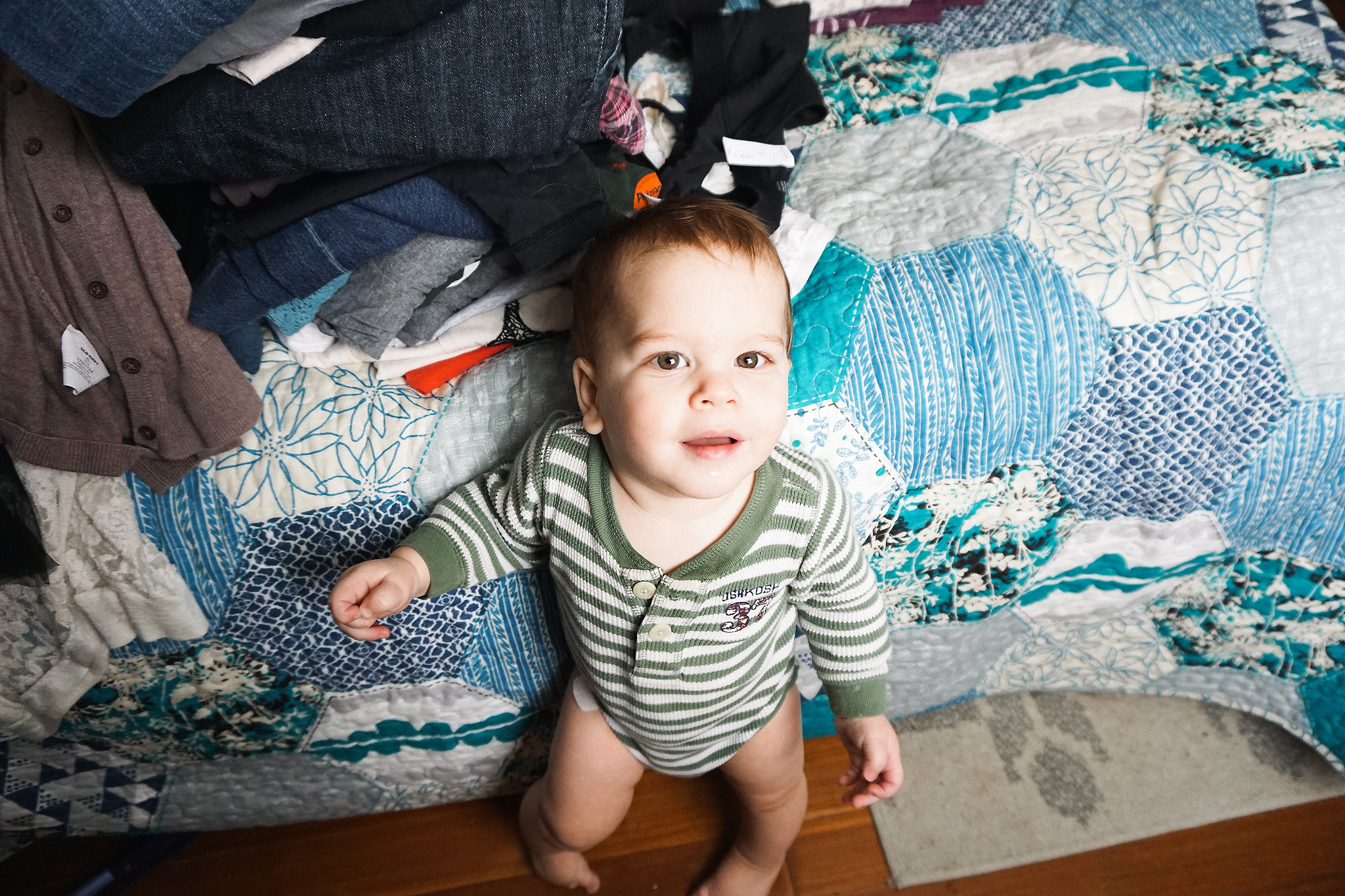 Oh, I did get a quick snap of this cute boy. He's my helper, every day. Isn't he edible?!