Christmas Card Sessions | Get 'em while they're hot!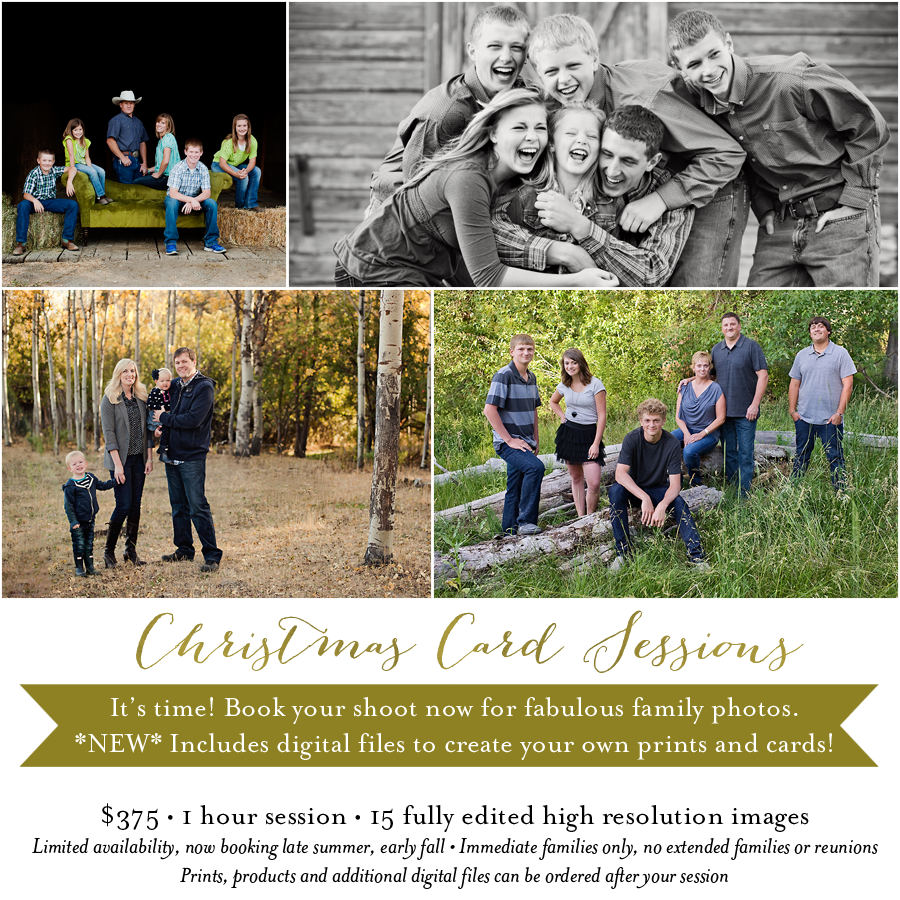 If you've been dreaming of fabulous family portraits to share this Christmas (and, of course, to update your wall portraits!) now is the time! I have just a handful of these sessions available, half due to book your shoot with remainder due at your session. Email info AT carlycarlson DOT com or call 541-519-1957 to book!
IMPORTANT TO NOTE: These are the ONLY family shoots I will be booking this year, so don't miss out! Available for dates starting now through October, once the calendar is full it's full!